22 Jul

What Is the Difference Between a Design-Build Firm and an Architect-Contractor?

For years, you've dreamed of remodeling your home and are ready to hire the people you need to make it happen. One friend recommends a good architect. Another says they know of a reputable design-build firm. Which way do you go?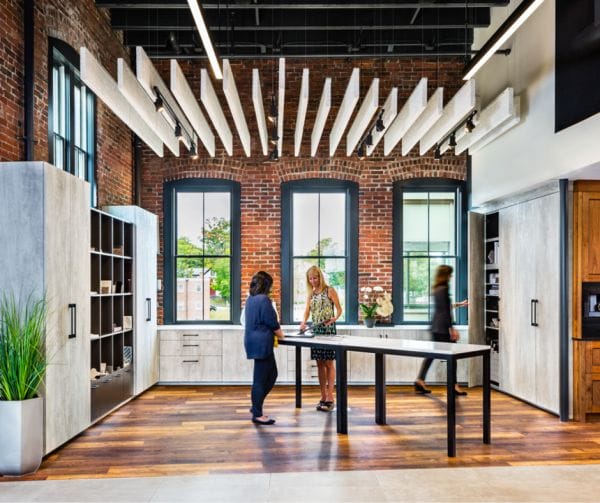 Home renovations that include an addition or significant changes to the interior room layout often require an architect and/or structural engineer to ensure building codes are met. Hiring an architect and contractor independently, often called a design-bid, is one way to approach the planning and completion of a renovation project. An architect develops detailed plans for the builder to use in creating the finished product with aesthetics, function, and construction practices in mind.  Of course, an architect is just one part of the equation. To execute the project, you'll need to engage the services of a contractor. To work well, each of the partners needs to be strong and work well in concert with the others. If just one is weak or not in sync, the project will be delayed and costs may increase.
A design-build firm is a one-stop renovation company that offers complete architectural and building support under one roof. In a design-build model, the interior designer, architect, and builder are coworkers who partner closely with each other throughout the design and execution of the project.
When you choose to go the design-build route, you are working with an integrated team who works collaboratively on behalf of the client. For example, when a designer is able to consult with the contractor and consider pricing factors in the initial design, the design is more likely to be successful and on budget. Since one point of contact is overseeing the entire process, you experience a high level of collaboration between the design and build partners. Rather than dealing with and managing multiple entities that may have overlapping skills or services. Your Design Build Project Manager will be responsible for the construction timeline and coordinating multiple schedules. Chances for miscommunication are lessened when you have an integrated team that has experience working effectively together.  Because of the higher level of control, collaboration, and accountability, homeowners generally experience fewer problems and greater efficiency. And that can help control costs.
With a single point of contact, trust is essential. It's important to be clear on your likes and dislikes, must-haves, and preferences, and ensure your design-build team listens and executes accordingly. Not all design-build firms are created equal. Take the time to do your homework, interview several, and always ask for references.
Choosing the right design-build company can put you on the road to a better remodeling experience, taking much of the burden of coordinating and overseeing the project off your shoulders while being more predictable in terms of management, timeline, and results. Who couldn't use a little less stress?
Thinking about making changes to your home? Contact us today to find out how we can transform and redesign your space.